Hiking
Discovering while playing on Heritage Day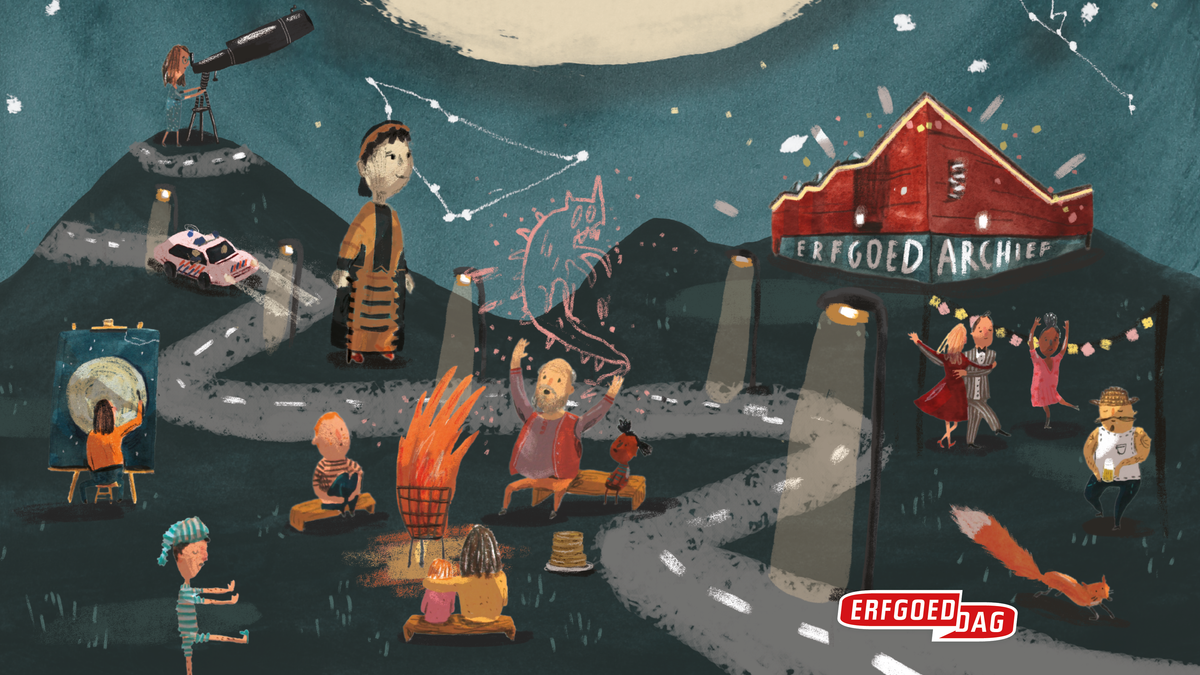 Last year, we all did a lot of walking and cycling. "Nothing new under the sun," we hear you think. After all, newspapers and magazines large and small have been full of walking and cycling tips for weeks and months. But could it be more? With a heritage route, for example. These special routes immerse you in the history and heritage of special places and guarantee fascinating stories along the way. With more than 150 of these heritage walks and cycle routes in ErfgoedApp , there is a lot to discover.
"Even getting lost is a possibility, because the app will get you back on the right track in no time."
Thanks to some smart tools, you can walk or cycle at your own pace. After all, the app automatically makes sure that you hear the right story at the right heritage location. Getting lost is not an option, as the integrated map shows you exactly where you are, down to the smallest footpath. So as long as your battery has enough power, there is little to worry about. This way, you can enjoy nature, stories and heritage to the maximum.
Heritage Day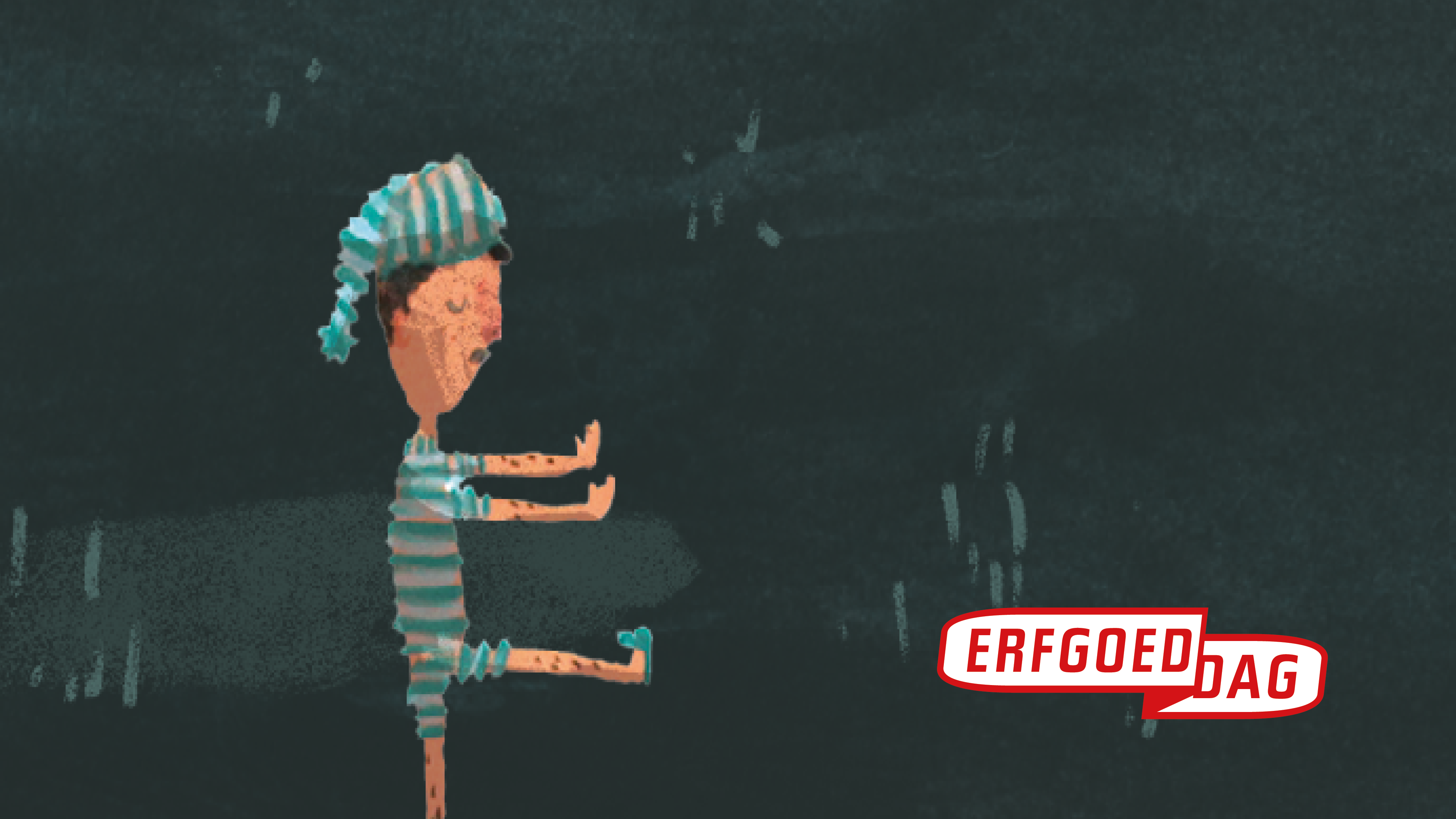 On 24 and 25 April it is Heritage Day. For a whole weekend, you can take part in numerous activities on the theme of 'The Night'. And you can take that literally, with a well-filled programme full of dew-drops, evening walks and everything in between. Many activities use the ErfgoedApp, which is very nice. We have selected a few ErfgoedApp-tours, -games and -walks that challenge you to go and discover. Are you coming along?
Heritage game 1909 in Wingene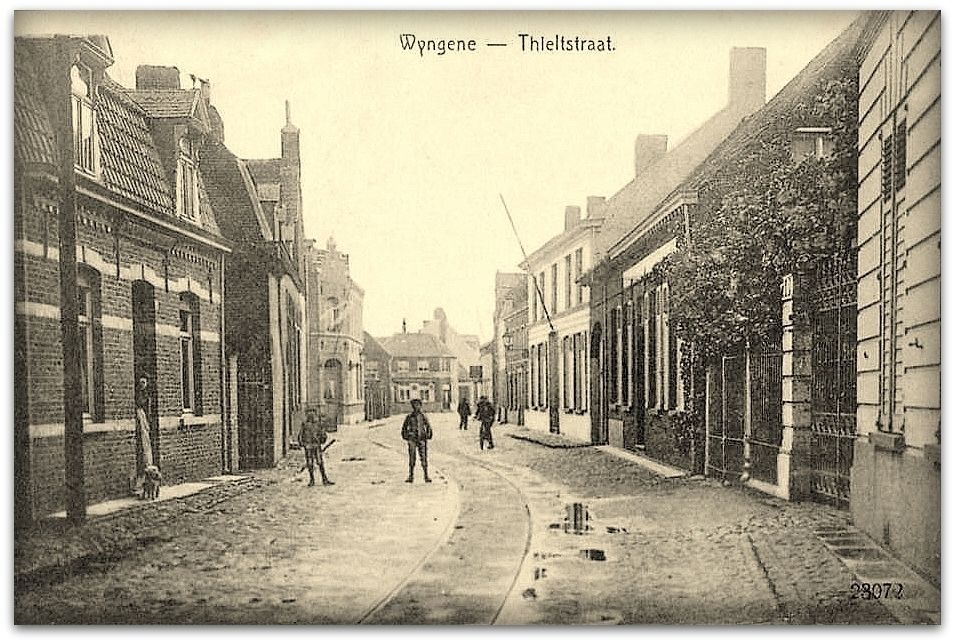 Play an exciting murder game in the centre of Wingene with the whole family. The game is based on a true story from 1909 and can be downloaded from ErfgoedApp. Awaken the Sherlock Holmes in you and unravel the mystery. Check it out on heritagedag.be or on erfgoedapp.be.
The Imaginary Museum

Do you hear what I hear? Close your eyes and listen to the works of art come to life. In Citadel Park, go in search of our Imaginary Museum with your ErfgoedApp and listen to the stories about works of art you only see in your imagination. Meet The Man Who Measures the Clouds by Jan Fabre, play with The Bird by Thierry De Cordier and go on a journey with Panamarenko's Aeromodeller. Check it out on heritageday.be or erfgoedapp.be
Understanding Three Fountains

Dive into the dark underground of the beautiful Three Fountains Park. Walk past three old cellars hidden in the forest and discover what they were for. In a newly restored cellar, you will meet the (future) new residents: the bats. At the same time, you can explore one of our oldest English gardens. By reading the explanations for the different places and answering a number of questions, you can earn points (stars). But beware, if you answer incorrectly, you lose a point. Moreover, you can only earn points once per item. Can you achieve the maximum score of fourteen points? Check it out on erfgoeddag.be or erfgoedapp.be.
Pops by night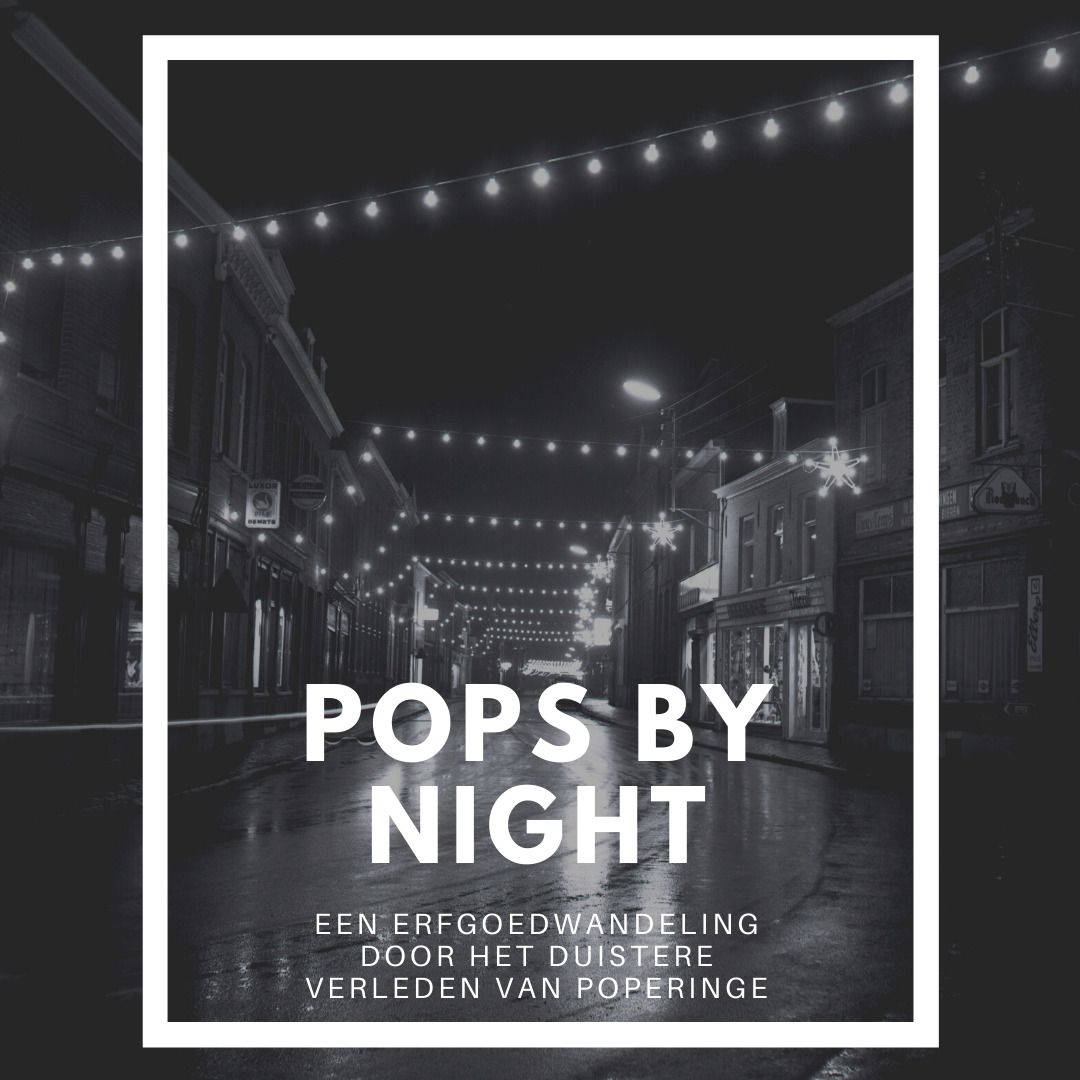 Join us on a dark adventure in Poperinge. Via the ErfgoedApp you can download the walk for free and explore it together with your bubble, whenever it suits you. Storytellers take you along a few dark spots from the history of the city. You will discover dark secrets and exciting stories. Check out heritagedag.be or erfgoedapp.be.
Night at the museum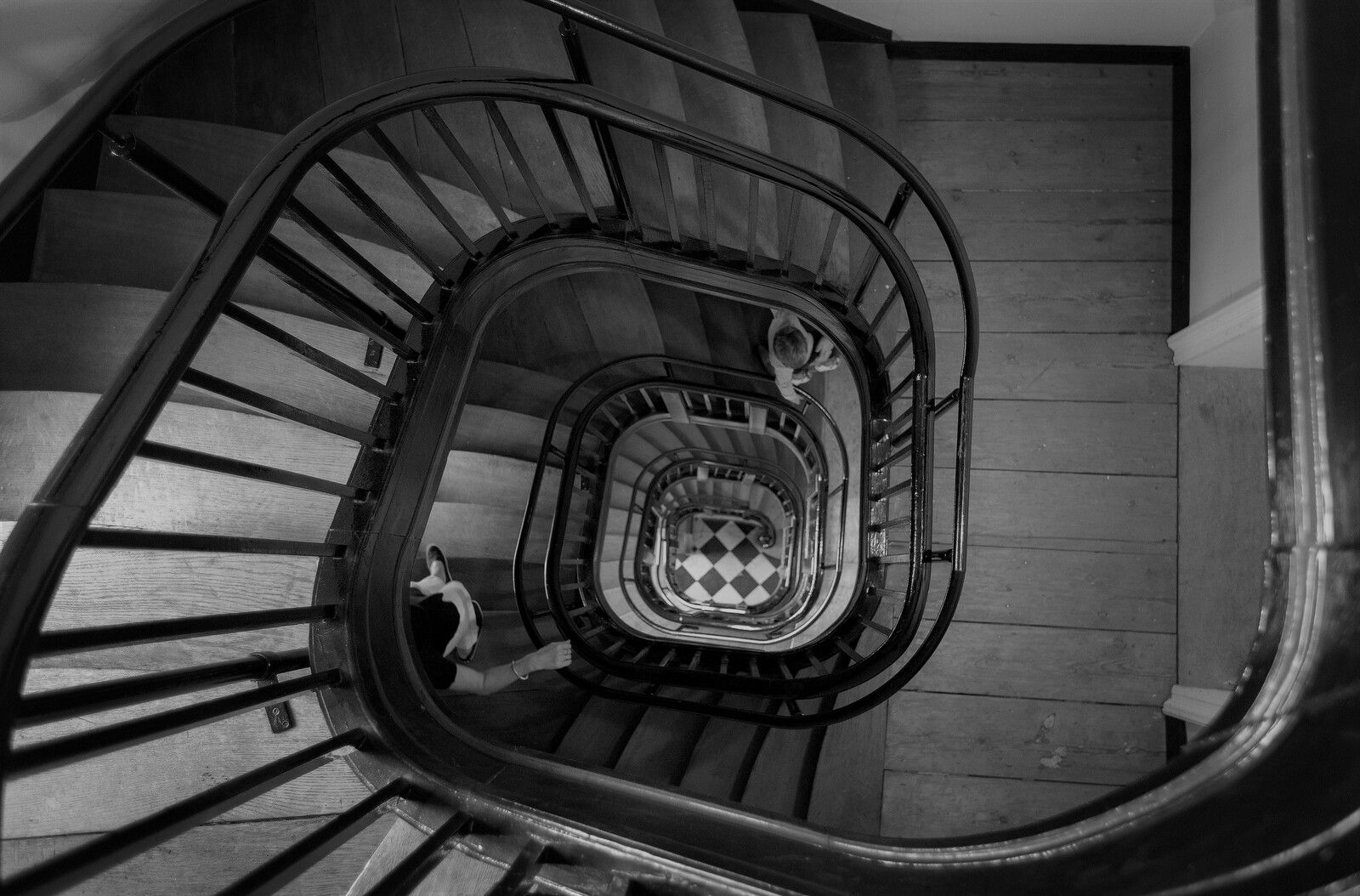 A museum boring? Not at all! After closing time, the museum comes to life. Switch on your torch and go exploring in the historic building of the Stadsmuseum. If you look closely, you will meet a number of exciting figures. Are you up to it? Check out Heritage Day.be or erfgoedapp.be.
An evening out in Waregem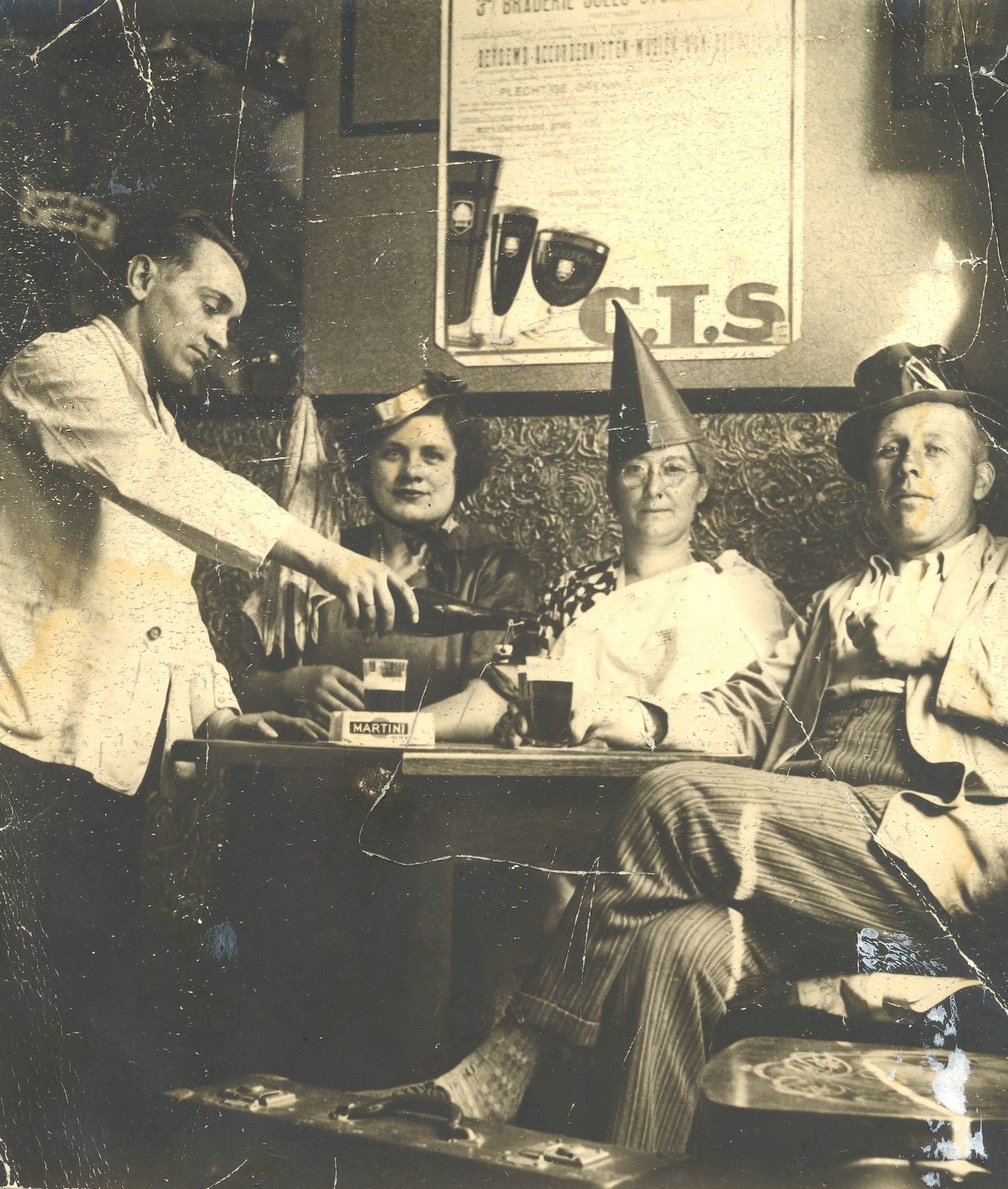 Go for a walk and discover how the Waregem people filled their evenings in the 20th century. They went to the movies or a play, visited an exhibition, or went out for a drink with friends. Some preferred to go dancing, while others preferred to stay at home and read a good book. What do you choose? Check out Heritage Day.be or erfgoedapp.be.