Looking for a fun family outing? Climb the old Waterschei coal mountain and follow the Steenmannetjespad. Along the route to the top of the slag heap, stone men formed from stacked basalt stones show you the way.
Along the way, "Steentje" tells you all about the heritage and nature of the area. By the way, try to resist the temptation to make your own little stone ... an impossible task!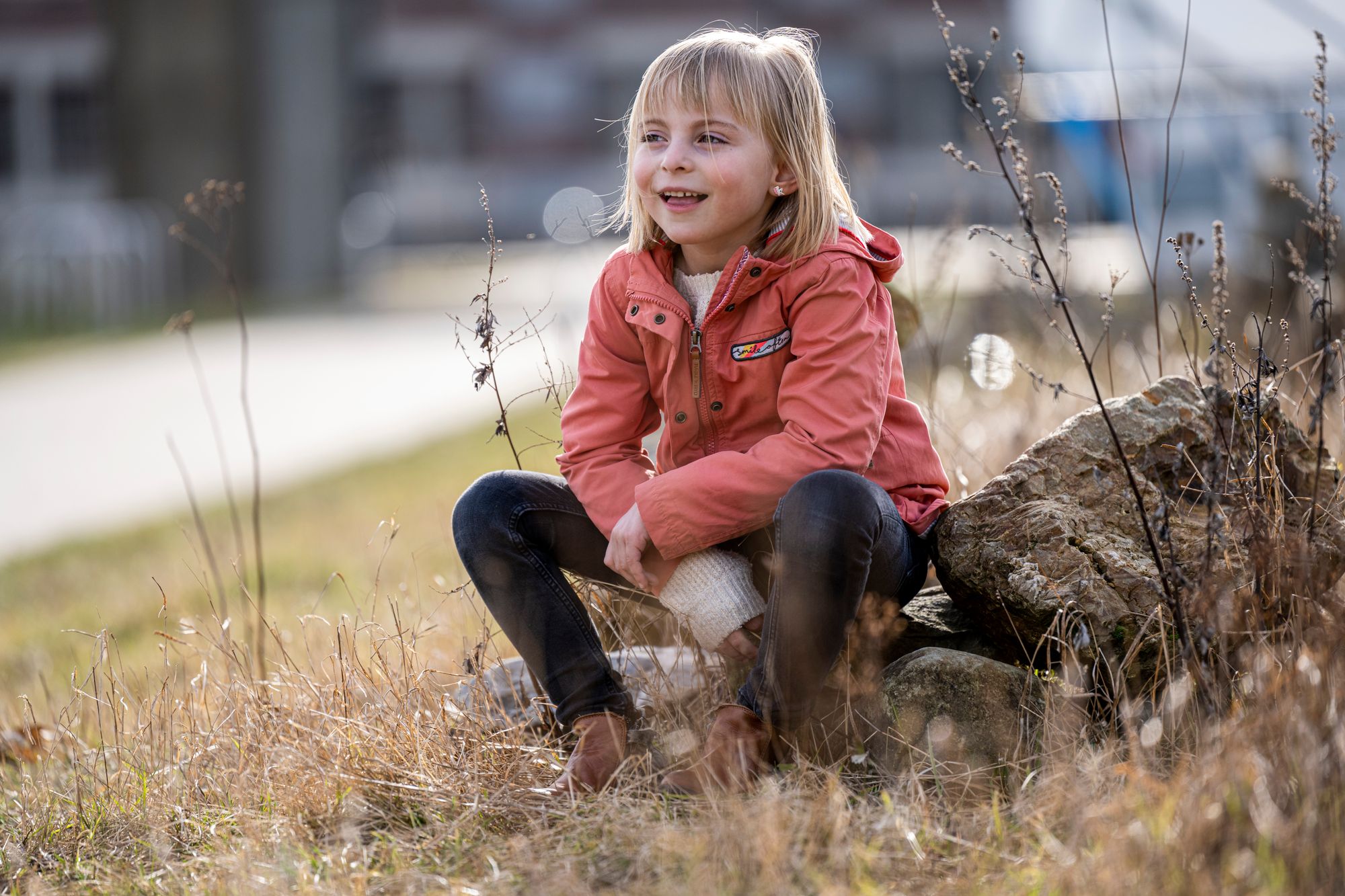 Start at the foot of the terril, at the main Thor Park building. A two-kilometer hike takes you straight to the top. But don't worry: once at the top, you can catch your breath and enjoy the magnificent view of the Hoge Kempen National Park. The landscape follows the rhythm of the seasons, but is breathtaking at any time.
Whoever hears nature, thinks of animals. And yes, there are some here. For example, you will meet the natterjack toad. This large toad gets its name from the yellow stripe on its back. Did you know that the animal does not jump? That's because its legs are very short. But he can sprint fast! When he is tired, he likes to rest in warm places. That's why you can often find it near small puddles warmed by the sun.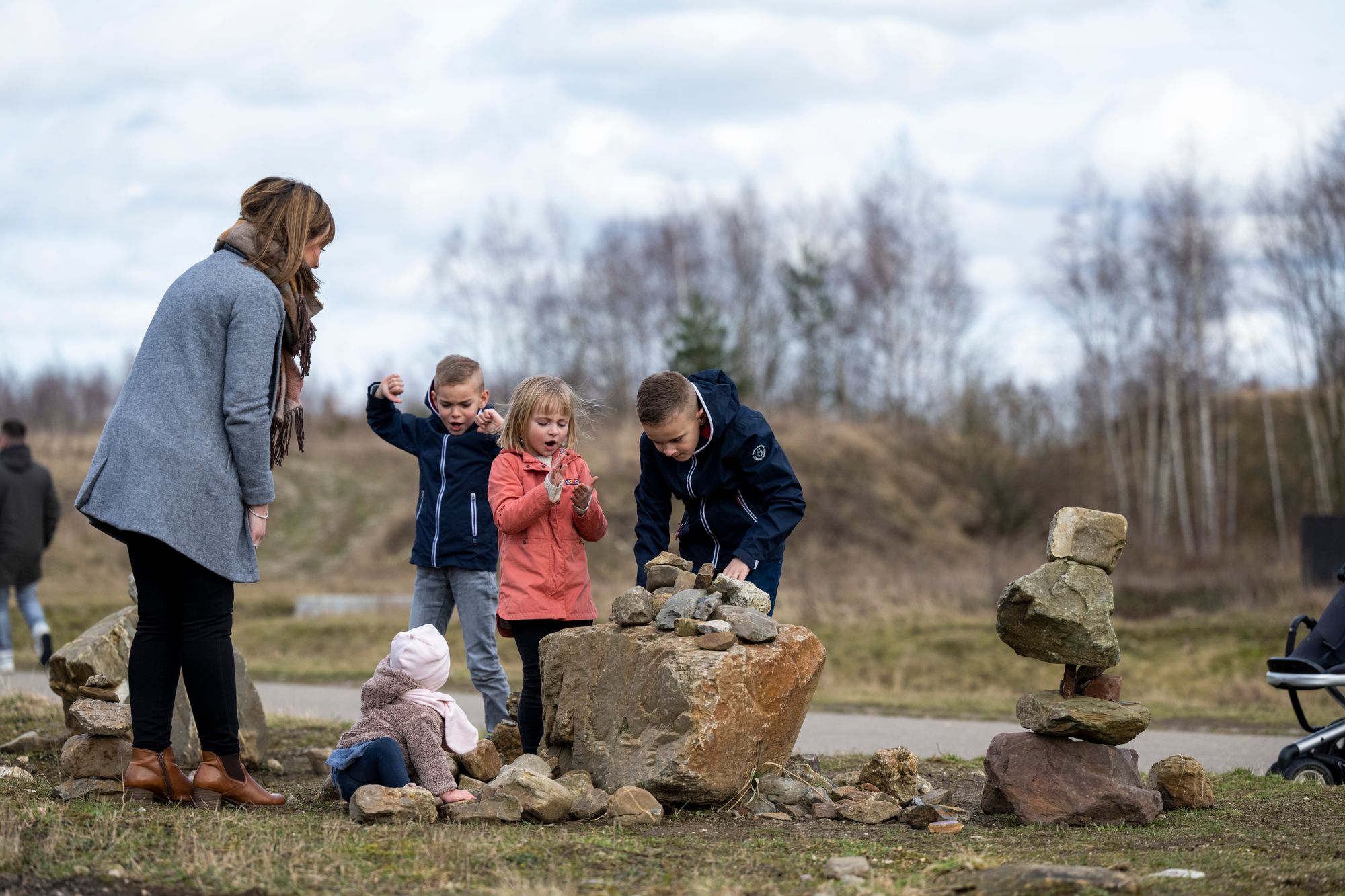 Do you hear an exuberant song somewhere? Then chances are the skylark is nearby. This bird can be heard from afar on fine days in spring. It is not the largest bird, but its light brown plumage, striped breast and white belly will certainly allow you to recognize it. Unfortunately, it is an endangered species so it is becoming less and less common. Because the bird makes its nest on the ground, it is very sensitive to everything around it. So pay close attention!
The local sheep are sometimes called "the lawnmowers of the mine ridge. They find the grass and plants super tasty, so they always keep the grounds in nice shape. That way, they make room for new flowers and plants. So the sheep are very useful for the slag heap.
Besides animals, you'll also learn a lot about mining history during your tour. What was the purpose of the Coal Railway? What exactly did the miners do? And why exactly was the coal mine built in Genk? Together with Steentje you will discover all the answers!
The Stone Man's Path was recently given a new look. Moreover, starting May 17, you can admire the stone works of art created by students of LUCA School of Arts. Along the way, a lot of little stones are hidden ...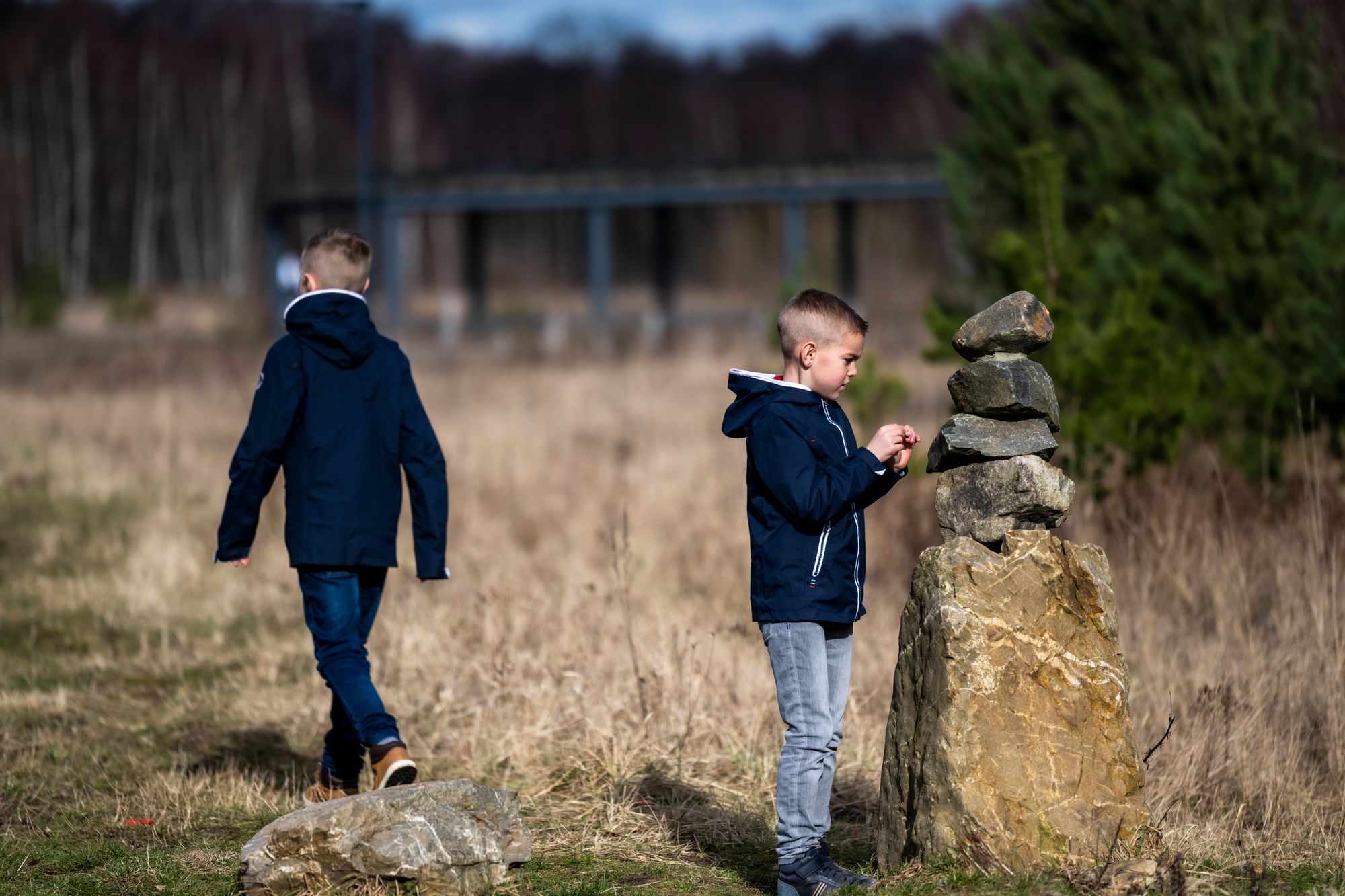 Ready to take on the quest? Enjoy this outing with your family and download ErfgoedApp from the App Store or Google Play. Further practical information can be found at the tour The Stoneman's Path.