We are in the middle of"Forest Week," an ideal time to explore the nature in your neighborhood. While doing so, do you sometimes wonder if the forest you are walking through was there in the 19th or even 18th century? Historical maps will give you an answer to that question. But where do you find them? The answer is simple: in the ErfgoedApp! Because through the map embedded in the ErfgoedApp you can easily consult these historical maps. We tested it ourselves in the Sonian Forest, more specifically in the arboretum of Tervuren.
We first open the regular map; the blue dot shows where we are. We explore the area via satellite and then move the slider at the bottom to the left. In this way we literally go back in time, until we arrive at the highly detailed Ferraris map (1771-1778). And yes, even then we would have been standing right here among the trees!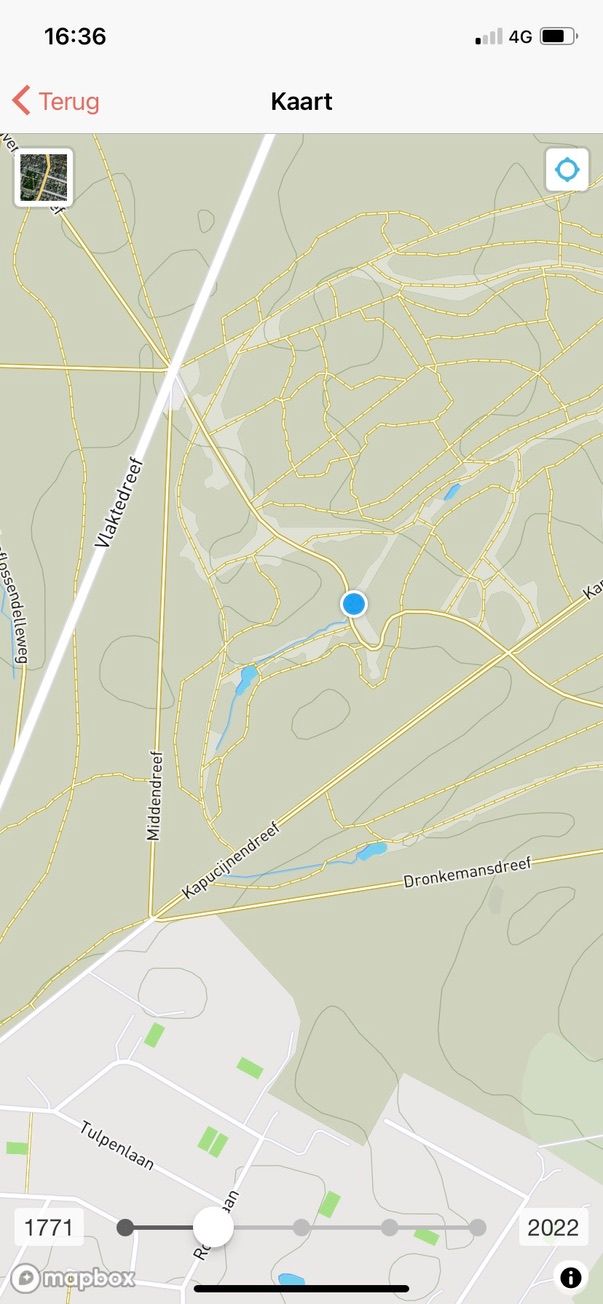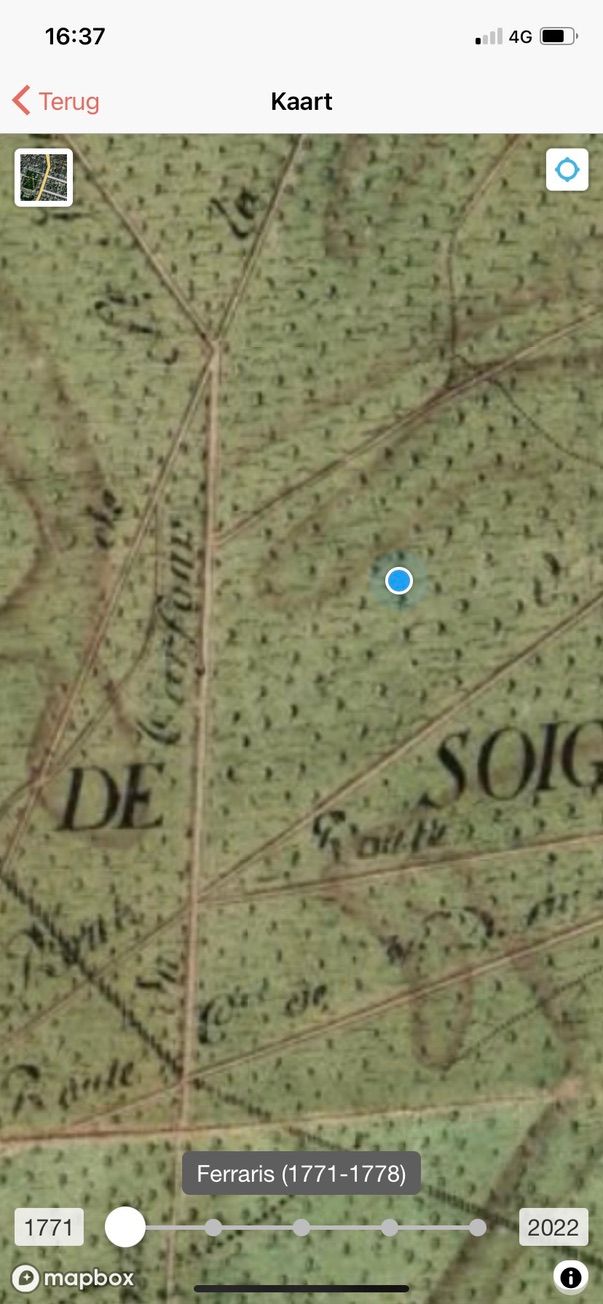 Some other examples ...
Capuchin monastery (Tervuren)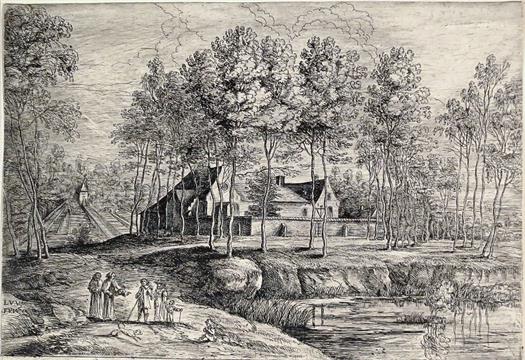 The Ferraris map also shows the Capuchin monastery of Tervuren, which is no longer there today.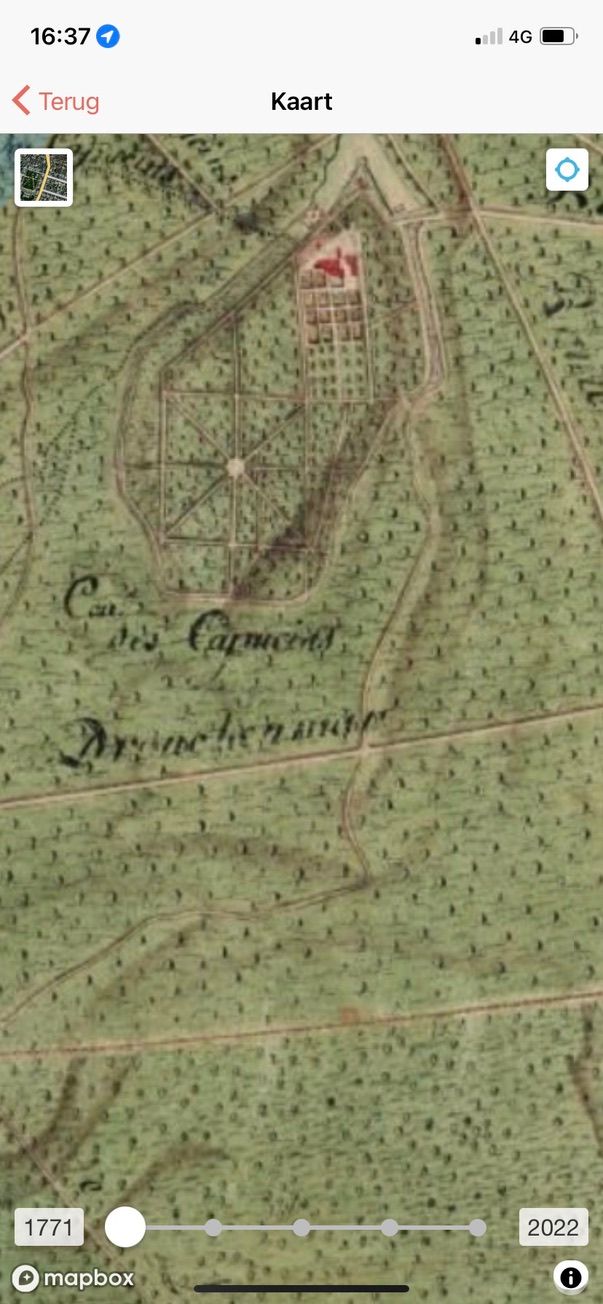 Zooming out to Brussels ...
At the top left you can see Brussels, on the Ferraris map you can see that the forest used to be even more extensive but you can also recognize the shape of the current forest.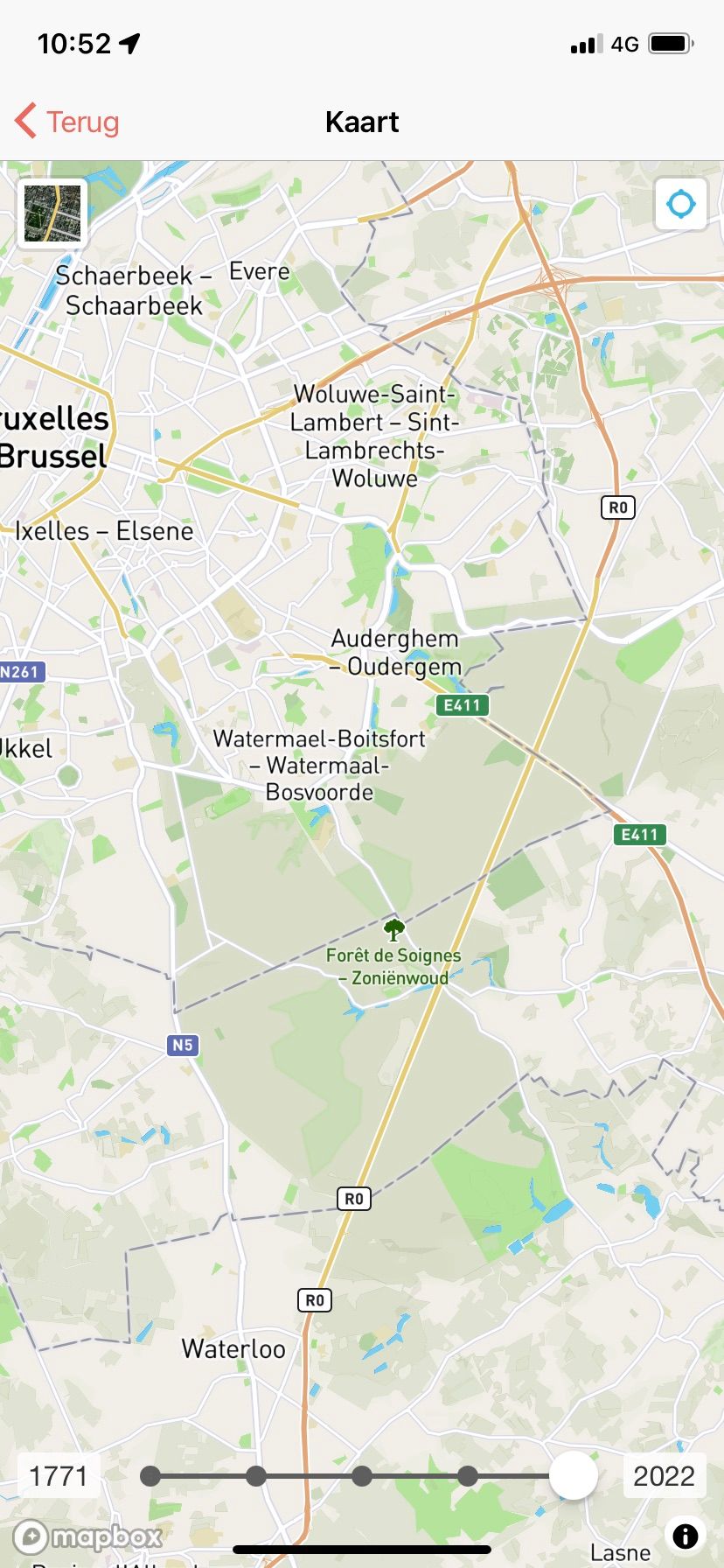 Feel free to try it out when you're in the woods yourself....