A sculpture garden that interweaves art and nature, doesn't that sound like the ultimate place to unwind?
Entirely guided by his intuition and taste, entrepreneur and art collector Hugo Voeten (1940-2017) created his sculpture garden in Geel. The collection consists of a mix of contemporary and modern art from different corners of the world. In addition to Belgian works by Ronald De Winter and Panamarenko, among others, you will find sculptures by artists from Bulgaria, Zimbabwe, the Netherlands and Germany. These sculptures are in dialogue with the evergreen flora designed by garden architect Jacques Wirtz.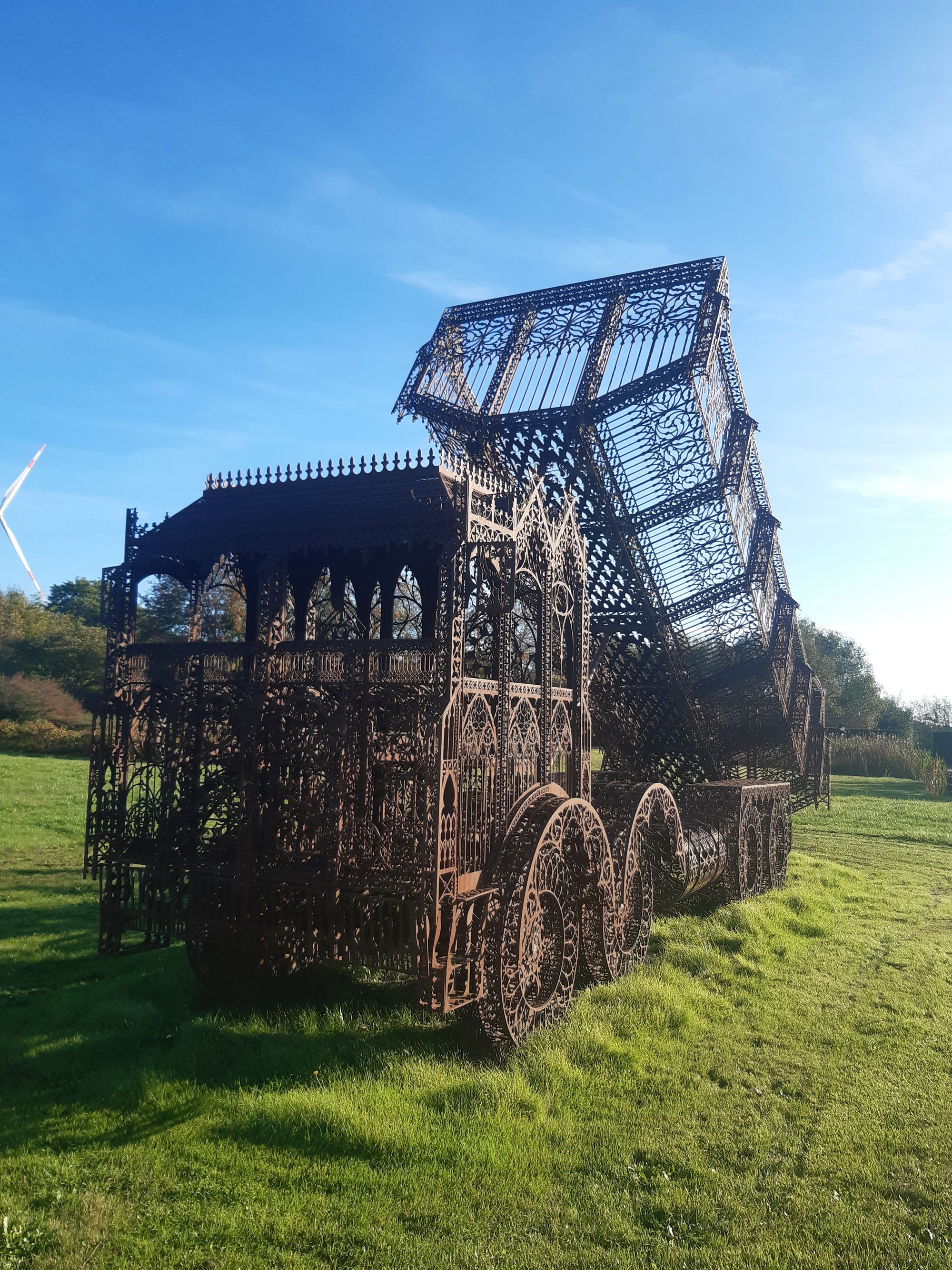 A real eye-catcher is Wim Delvoye's work Dump Truck (2006). The Gothic-inspired truck is parked in the open plain of the garden. In his typical style, Delvoye strips the industrial vehicle of its context and places it in a Gothic atmosphere. He interprets medieval art from a contemporary perspective. By leaving many recesses, the object is reduced to its essence and functions exclusively as sculpture. This merges with the flat surroundings of only grass and distant trees, which adds to the monumentality of the object.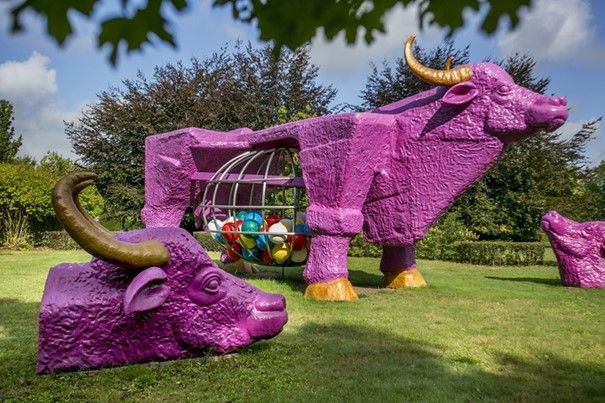 In the middle of the park, we encounter a giant, bright pink bull. Its belly is filled with colorful balls. This is the work The Herd by Bulgarian artist Pavel Koichev. The work leaves room for interpretation. From his typical experimental attitude, Koichev plays with various forms and materials. The pink color contrasts with the green nature and adds a playful touch.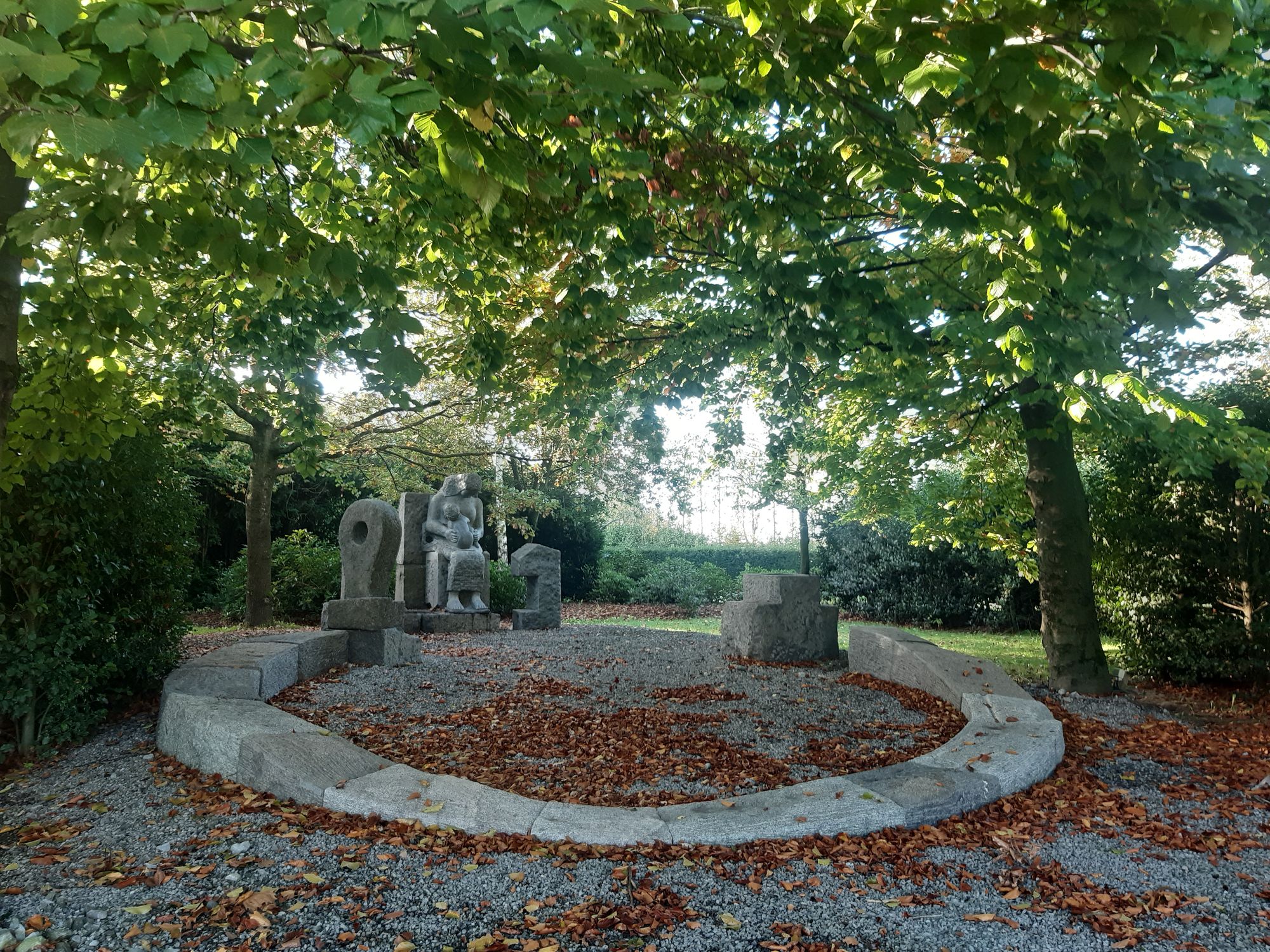 A little further down the park, we stumble upon Motherhood, a work by Emil Popov. Central to Popov's work is the theme of fertility. This former fountain worships motherhood and life. The overarching trees reinforce this effect by protecting the artwork, so to speak.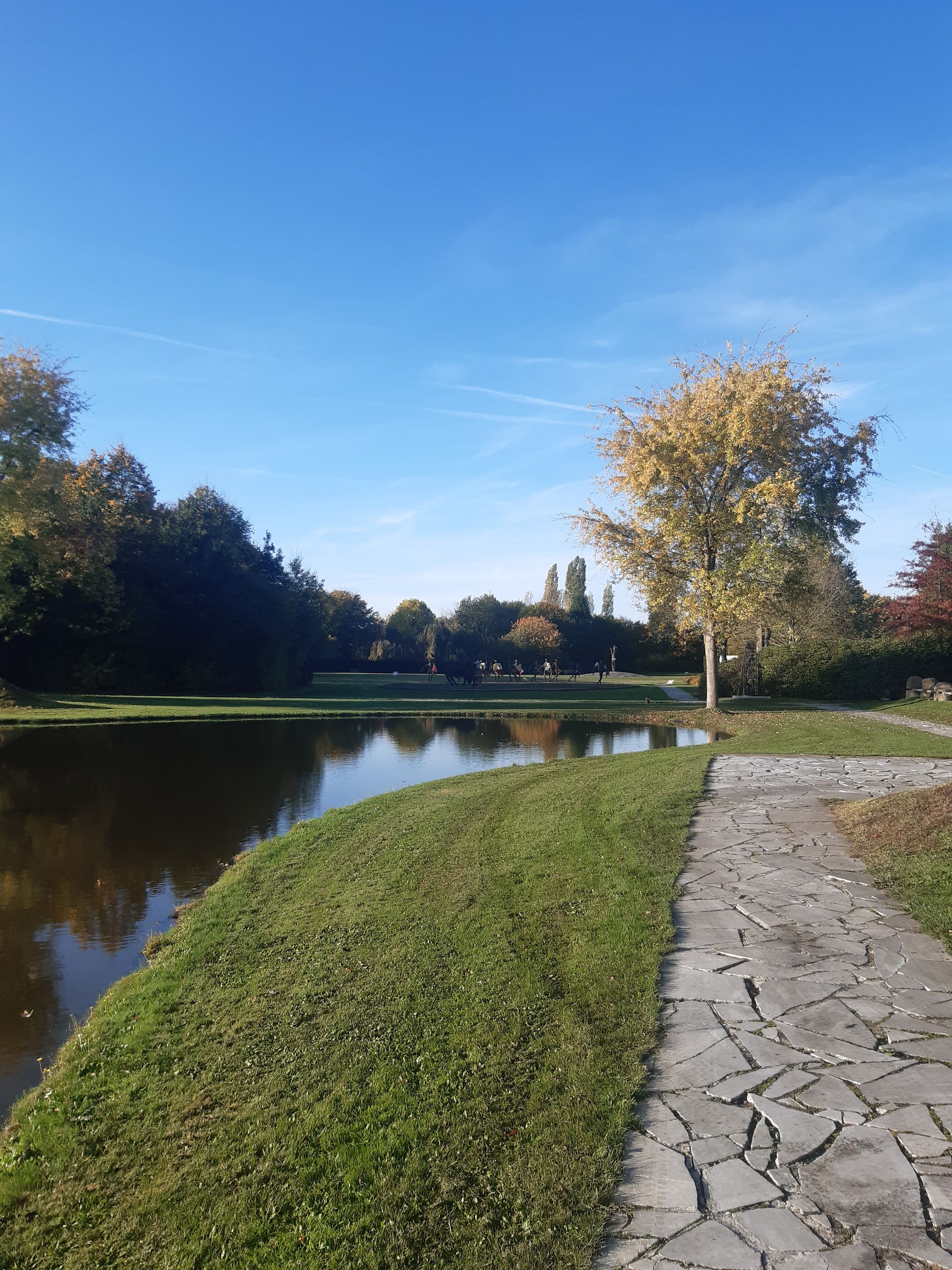 The garden is also a work of art in itself. Garden and landscape architect Jacques Wirtz honors theevergreen concepthere and uses only evergreen plants, so that the Sculpture Garden retains its splendor in every season.
Throughout the walk, visitors explore different park zones, each time the architect plays with the balance between art and nature. In the modern park, nature dominates, while in the geometric park, green hedges form garden rooms that provide additional illumination for the works of art. Wirtz continues to surprise the visitor; we can say that harmony and order are the common thread.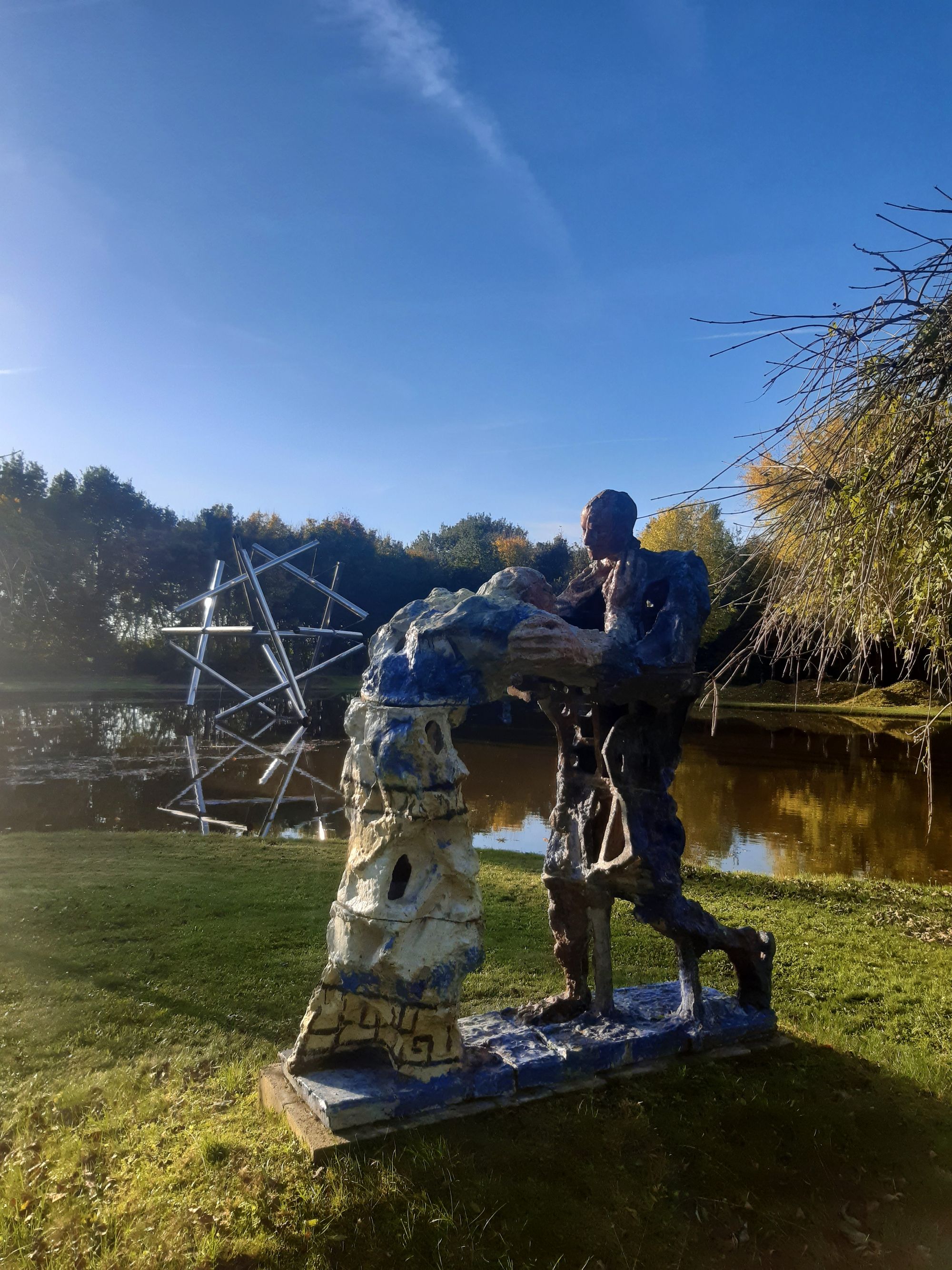 Fancy enriching your visit? Then follow the Hugo Voeten Sculpture Garden walk with the ErfgoedApp and immerse yourself in a place full of sculpture and nature!
Visit Hugo Voeten Sculpture Garden between March and October at set times and by prior reservation. Tickets are available at collectionhugovoeten.simplybook.it.