Do you agree that art connects? Young or old, artist or bartender, amateur or value-added seeker ... it doesn't really matter. Art can appeal to everyone!
As an extension of the exhibition Louise/Edith, currently on display at the Yper Museum, we took a walk around ErfgoedApp. We immediately struck up a connection. What if we brought history to life at a few locations around town? Not so much from history, but from a painting that could tell something about a historical location. And what would it be like if we let artist Louise De Hem tell that story herself, as we walk with her ... in time?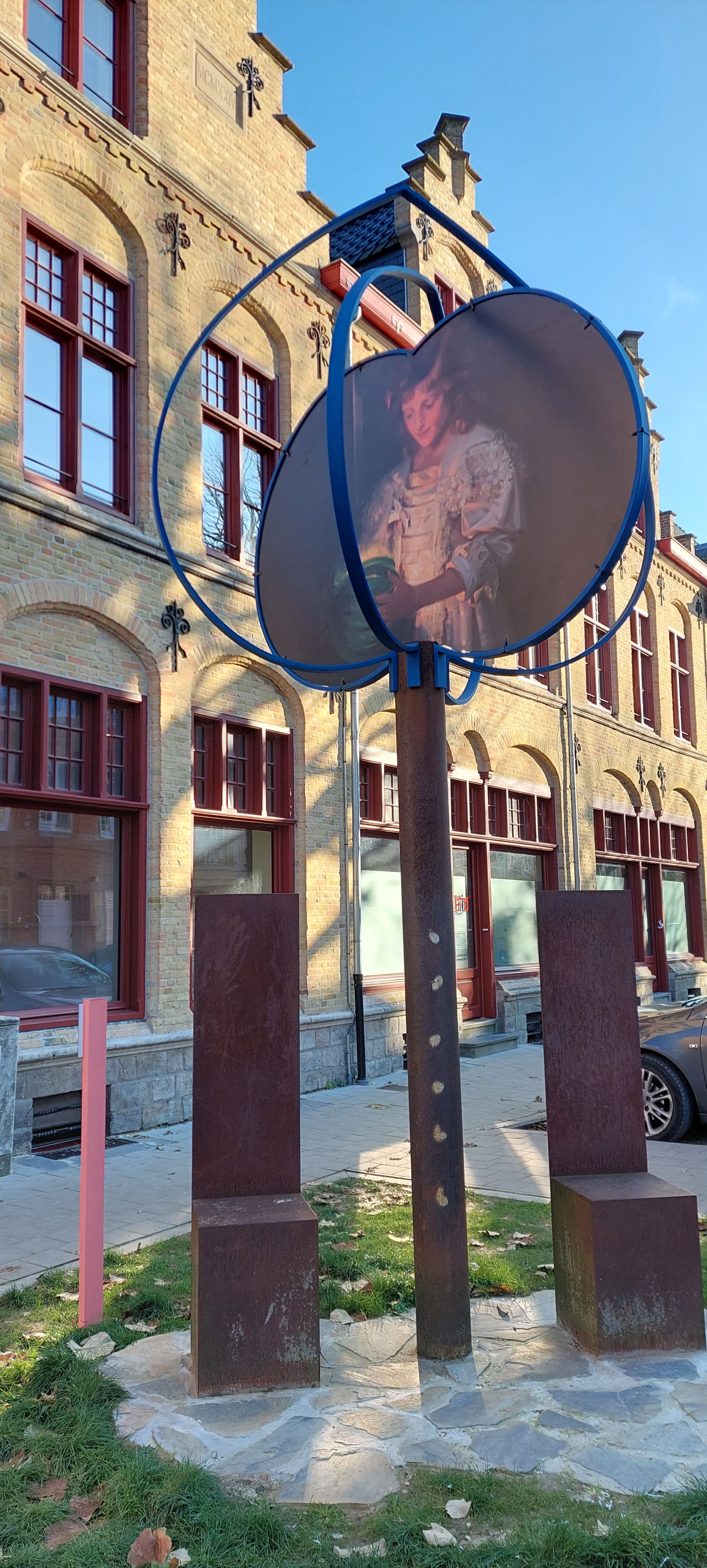 Of course, we did not complete this task alone. The technical department turned the paintings into real eye-catchers, while the graphic department made sure that the style of our walk nicely matched the style of the exhibition. And what if we went looking for a warm voice that could be professionally canned by the culture department staff? Then we'd be there, right? Wait ... because first, of course, we still had to make all those puzzle pieces come together nicely at ErfgoedApp.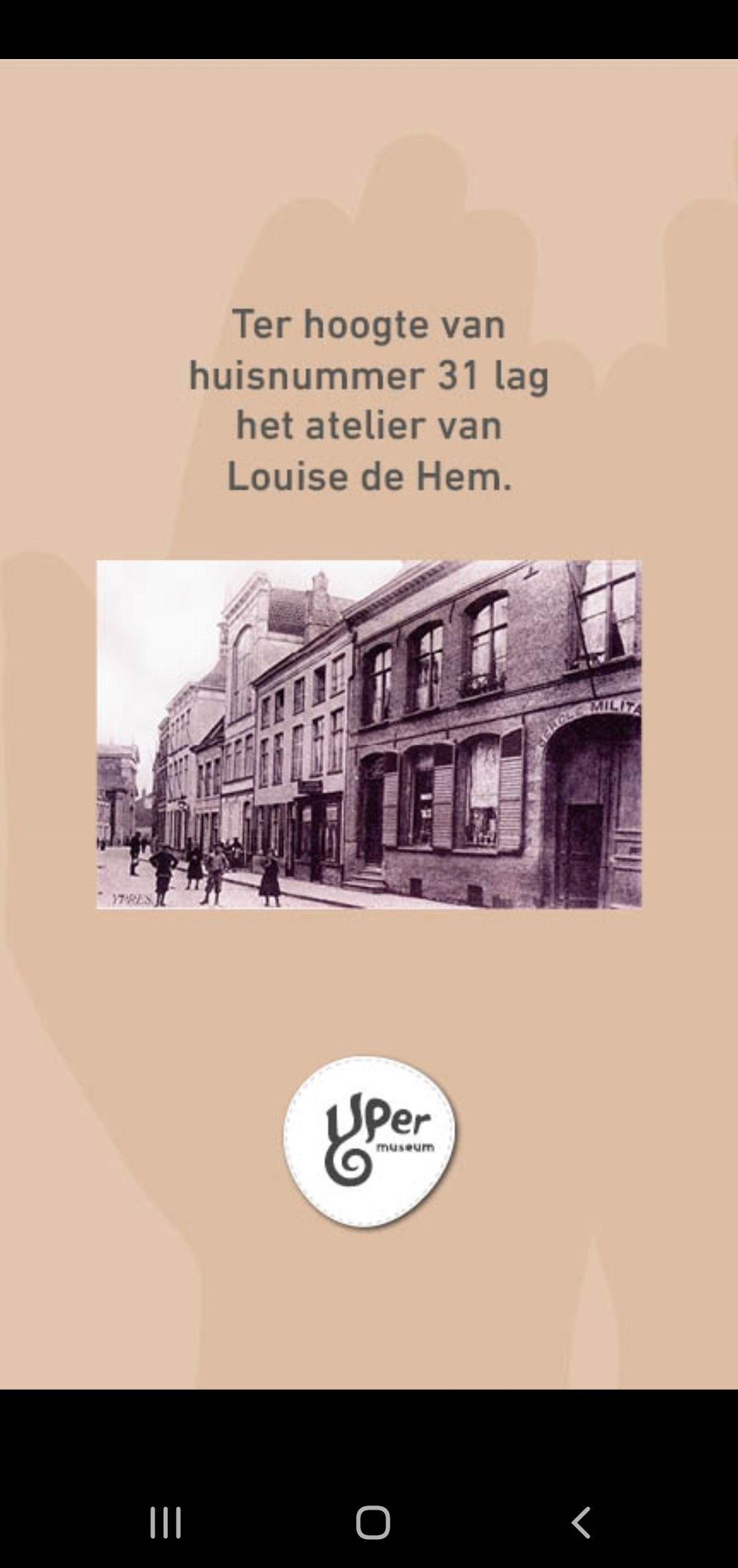 The result is a unique walk right through historic Ypres, past the greenery of the fortresses and past houses that recall the city's pre-war character. Louise De Hem speaks to you at nine locations. She sketches the city as it was in the late 19th and early 20th centuries. You step into the church with her and hear the horsemen learning to march in the hall yard. You look inside her painting studio and learn the tricks of the trade: to pastel crayon or not to pastel crayon?
The art installations contain a playful element, and the ErfgoedApp also tells about past and present in its typical playful way: scratch here, scroll there. Moreover, the audio walk is more than just a succession of separate narratives and haphazardly chosen images. Each location has been thoroughly studied and selected by the Yper Museum. The historical framework of each story is correct.

So ... what are you waiting for? Put on your walking shoes, the sun beckons. Louise will take you for a walk. And don't forget to visit the wonderful exhibition LOUISE/EDITH. Worn on Hands at the Yper Museum!